SEO Swansea
SEO Agency in Swansea
Here at BE Marketing & SEO, we pride ourselves on being a local SEO agency in Swansea. Client satisfaction is one of our top priorities and that's why we'll work closely with you to ensure your requirements are met and we deliver a result in an agreed timescale. No two SEO campaigns are the same and that's why we tailor our packages to suit you.
We use a combination of content, links and technical to help drive the best results for your website. Using ethical practices means the work we carry out will not only get you where you want to be, but you'll stay there too. If you're based in Swansea or any of the surrounding areas and are looking for a local SEO company, then be sure to contact BE Marketing & SEO today!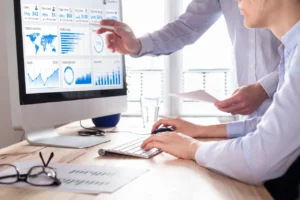 What is SEO and How Does it Work?
SEO is an acronym for Search Engine Optimisation, which is basically the process for optimising your website to increase your online presence by helping to increase your organic traffic from search engine results pages, also known as SERPs.  Although SEO isn't black and white, what works for one business might not work for another. That is why the team at BE Marketing use the latest SEO tools to create unique campaigns and SEO strategies that are focused on you and your business.
When you find yourself looking for Swansea SEO companies, be sure to get in touch with the team at BE Marketing.  As your local SEO agency in Swansea you can rest assured that our professional services will take into account the main ranking factors when it comes to your SEO, including meta descriptions, content, technical and user experience.  If you have any questions about SEO don't hesitate to get in touch with us, we are always happy to answer any questions you may have.
Improving Your Search Engine Optimisation
Local SEO

Local SEO is at the heart of most businesses and it's essential to ensure your business succeeds. Whether you're a plumber, electrician, joiner or something else. The ability to rank for service in location, will help to drive you local traffic that's relevant to your business. Which in turn could lead to further enquiries for the services or products you offer.

National SEO

We have worked on many national SEO campaigns over the years and have helped to turn small businesses into large operations. Whether you want to cover the length and breadth of the country or just specific areas, we'll work with you to drive the best results. National search campaigns are designed to get you found for just a specific term without the need for a location attached, giving you maximum visibility in the SERPS

E-commerce SEO

If you have a product you're looking to sell online, then e-commerce SEO is the way forward. No one will know you offer your products unless your found for them in the first place. We work on optimising homepages, categories and specific products to help get your products found by potential customers. From clothing retailers to homewares, we have helped many e-commerce businesses sell online.
Contact BE Marketing & SEO
Are you wanting to grow your online presence? Then contact BE Marketing & SEO for a free marketing consultation today!
How SEO Can Improve Your Online Presence
Content

Content is king and no matter what else you do if the content isn't right then you're going to struggle to rank online. We carry out in-depth keyword research to ensure the most valuable terms are being targeted for your campaign. The content we create will combine main, phrase match and related terms to achieve the best visibility for your business.

Technical

Everyone creates websites differently and every platform is different too and this is where the technical makeup of your website could be an issue. Using a number of industry-leading tools, we'll identify the problems with your website and aim to fix them. An improved overall technical score will make it much easier for a website to be crawled by search engines.

Links

Links are one of the most important parts of Google's algorithm and it's important to build them in an ethical manner or your website could face a penalty. We use a combination of different links to achieve the best results for you and creating a healthy backlink profile of follow and no-follow links will only support your campaign going forward. If you've previously had links built towards your domain by a different company or source, then we'll assess the impact of these links and if they are having a positive or negative impact on your SEO campaign.

Engagement & Conversion

Engagement is a huge factor and it's all well and good ranking for a term, but if you have a high bounce rate or low session duration, then it's time to start looking at engagement. Making small changes such as a call to action button, improved imagery or design changes could see a huge impact on how people engage with your website. One of our main aims to get you ranking, but the next steps we'll take together will be to improve your engagement metrics and conversions through your website.
SEO Services Swansea
Here at BE Marketing, we are known throughout Swansea and the surrounding areas for the local SEO services we provide.  Over the years we have helped clients in a wide range of industries to increase their online presence and drive more traffic through to their websites.  We have developed an excellent reputation for the affordable SEO packages we provide, so should you be searching for a Swansea SEO agency be sure to get in touch with BE Marketing.
Why Choose BE Marketing & SEO in Swansea?
Over the years, we have worked with many small businesses in and around the Swansea area and national companies. We have used their search engine optimisation campaigns to help push them further online. With many happy clients, we have listened to their feedback and believe some of the reasons you should choose us for SEO in Swansea are:
Years of experience in the search industry
We can carry out both local and national SEO campaigns
A range of SEO packages to choose from
Local Swansea SEO agency
5* Feedback from our clients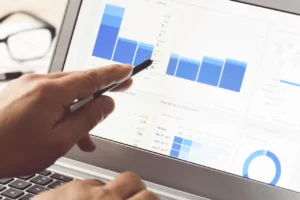 For SEO in Swansea Contact BE Marketing & SEO
When it comes to SEO in Swansea or any of the surrounding areas, be sure to make BE Marketing & SEO. We have a wealth of industry experience and are well-known for the SEO service we provide. From writing fresh new relevant content to building backlinks, we have you covered. We practice white hat SEO and will aim to get you the best results in the most ethical manner. For more information or for a free consultation, be sure to contact BE Marketing & SEO today!
What People Are Saying:
"I have been working with Barrie for several months now and the service is first rate. My listings have grown and risen up the search engines naturally all the way. Recommended."
Charles Gough
"Barrie has been fantastic! He has got my website to number one on Google for entrepreneur coaching and I receive far more enquiries through this medium than I ever did before he took over my SEO. I'm extremely happy with the service I have received from him."
Natasha Davies
"Barrie Evans is a conscientious, caring and astute businessman and marketer. He does the work and shows his potential customers and clients that he cares about them – not just about making money. And he has a light hearted disposition. Have you heard him sing?"
Erica Goodstone
Frequently Asked Questions About SEO!
How much does SEO cost?

The cost of SEO will vary depending on a number of factors.  Should you wish to get found on a local basis you will need less budget than you will if you want to get found on a national basis.  Here at BE Marketing we will work with you and provide you with bespoke SEO packages for you, your business and your expectations. To find out more about our SEO packages and the SEO services provided to clients throughout Cardiff, get in touch to talk to the SEO experts.

What is a technical SEO?

Technical SEO related to the optimisation of your website for the crawling and indexing phase, this is where Google crawls and indexes the pages within your website.  A technically sound website will be easier for Google and other search engines to crawl and index the website, the better the website infrastructure the more chance your website has of ranking higher in SERPs.  Some technical aspects of your website include meta tags, internal and external links, image alt and attributes, and anchor text.

How do you choose the keywords for SEO content?

Here at BE Marketing when it comes to content, you can rest assured that our team will carry out in-depth keyword research.  Our keyword research will look at national, local and niche terms taking into account the search volume and any related keywords and terms.

Can I do SEO myself?

The basics of SEO can be done by anyone, however, for the best onsite SEO, we would always recommend using a Cardiff SEO agency like ourselves.  This is because we have access to the best SEO tools in the industry which can help us to increase both technical and content SEO. Our team have years of experience when it comes to providing clients throughout Cardiff and the surrounding areas with SEO that makes a difference to organic results and traffic.

Is Google AdWords SEO?

No, Google AdWords is search engine marketing (SEM) where you pay to appear at the top or the bottom of the page, basically display advertising on the search engine.  Search Engine Optimisation helps to increase your natural and organic rankings on Google, so anything that appears below the ads. Search Engine Optimisation can be used for any search engine including Google and Bing.