Google Business Profile Swansea
Google Business Profile Listing Swansea
We have been helping clients set up and manage their Google Business Profile listings for many years. At BE Marketing & SEO, we work with all types of clients in Swansea and throughout the surrounding areas. GBP is one of the most effective ways to help local businesses succeed and grow; supporting both business growth and brand awareness.
As a small online advertising agency, we can help you to set up effective advertising for your business on the internet. Using our business to business service, this is a good fit alongside our local SEO services and Google Business Profile expertise. If you'd like a Google Business Profile listing and are based in Swansea or the nearby areas, then be sure to contact us today.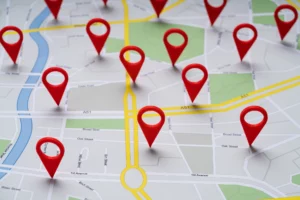 Optimising Your GBP For Local Search
Google Business Profile allows local consumers to find your business on Google Search and Maps. It's what you could call a "one stop shop" for all your business information. Users love it because it's at the top of the page, it provides local relevance to their search, and it's relevant to a map that shows up in the middle of the search results page. Why on 3 businesses in the three pack? Simply put, The best optimised and most relevant businesses for your search show up in the 3 pack.
You can click more results and then you'll see all of the Google Business Profiles for that search result, but it's those that have most relevance and are best optimized that show in the top 3 on page 1 of the search results. Sometimes you may see the top 3 plus an ad but being in the top 3 is where your business needs to be.
Contact BE Marketing & SEO
Are you wanting to grow your online presence? Then contact BE Marketing & SEO for a free marketing consultation today!
Why Choose BE Marketing & SEO For GBP Listings?
No matter what type of business you might have Google Business Profile will only help to support your business. Whether it's a source for reviews or if you'd like more local work, then we can help. Over the years we have worked with many clients across Swansea, assisting in their GBP listing creation and have earned a well-known reputation. Some of the reasons we believe you should choose us for GBP in Swansea are:
We can claim and optimise your current GBP listing
We can provide a full creation and set up service
Years of experience handling GBP profiles
Expert advice and guidance
Well-known across Swansea
Local marketing company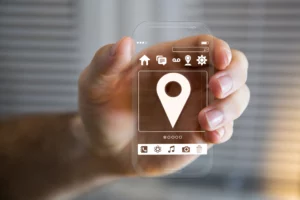 Contact BE Marketing & SEO For GBP Listing Optimisation in Swansea
When it comes to Google Business Profile Listings in Swansea or any 0f the surrounding areas, then be sure to make BE Marketing & SEO your first port of call. We can create, claim and optimise your GBP listing to ensure success in your local area. From optimising to regular updates, we will help to keep your business fresh and up to date. If you'd like to discuss a GBP profile with us, then be sure to contact us today!
What People Are Saying:
"I have been working with Barrie for several months now and the service is first rate. My listings have grown and risen up the search engines naturally all the way. Recommended."
Charles Gough
"Barrie has been fantastic! He has got my website to number one on Google for entrepreneur coaching and I receive far more enquiries through this medium than I ever did before he took over my SEO. I'm extremely happy with the service I have received from him."
Natasha Davies
"Barrie Evans is a conscientious, caring and astute businessman and marketer. He does the work and shows his potential customers and clients that he cares about them – not just about making money. And he has a light hearted disposition. Have you heard him sing?"
Erica Goodstone