There are various types of SEO, which is the common term used for search engine optimisation. We will discuss each of these here. They are:
Out of the list above perhaps the most important for a business is local SEO. There are common denominators with every one of the items in the list and local, or national SEO. Each one of these has their own strategies and as a combination lead to a good overall SEO marketing practice.
If you are looking for a long term strategy, then you really need to be thinking of another term used in SEO, which is "White Hat SEO. This is where the SEO carried out is ethical and sticks to the rules. Some who just want to cheat the system will use what is known as "Black Hat SEO", which is where they use every trick available to trick the search engines and get higher rankings to earn a "quick buck". Those sites will end up in penalty at best, or banned completely. There are some startegies that are perceived as a little "dodgy" and these are called Grey Hat.
You can choose which way you want to go, but I prefer the long term option, so I will be discussing the ethical ways of doing SEO.
So, without further ado, let's get into this:
Local SEO
Local SEO is just what it says it is. It's SEO based on a local area and the websites that are promoted and relevant for the area in question. It has evolved somewhat these days.
Local SEO is now seen as the way to rank local businesses in the local search engine listings. This has become more predominant after Google produced Google My Business into the equation. Before that, there was Google Plus for Business and Google Places. Google My Business, however, is designed for local businesses in all kinds of niches to benefit those that trade in the local area.
Google Maps is another Local SEO target because the maps provide directions to a business and also provide the searcher with more scope and choice based on reviews, placement of the business and more. Other maps come from Bing and Apple, but Google, as we have come to expect, are the leaders.
How Do We Get Listed?
To get listed on Google, you go to google.com/business and sign in with your Google account, which is your gmail account sign in. You can use a company email to sign up if you prefer. When you get into the dashboard, you will be able to start your process after logging in by searching for your business screen you arrive at after logging in. This is because Google sometimes has listings you may not be unaware of, so enter your business first and you can claim the business there. If your business is new and there is no chance of there being a listing, click "Add your business to Google".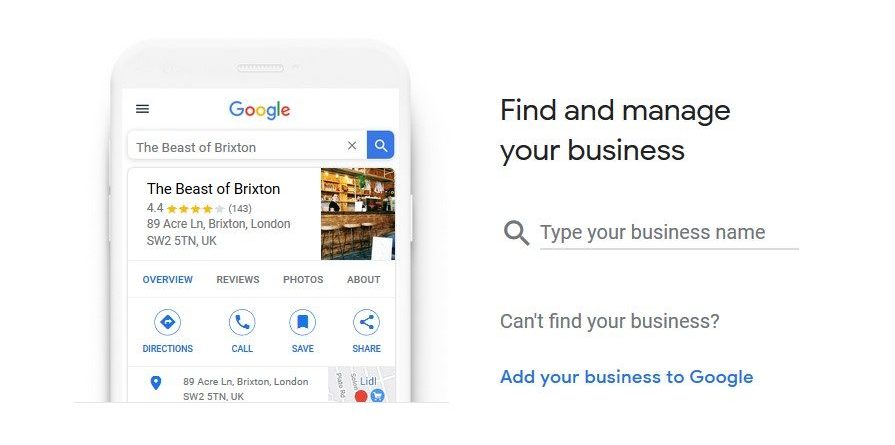 If your business name is the same as one that has already been claimed you will get a message like this: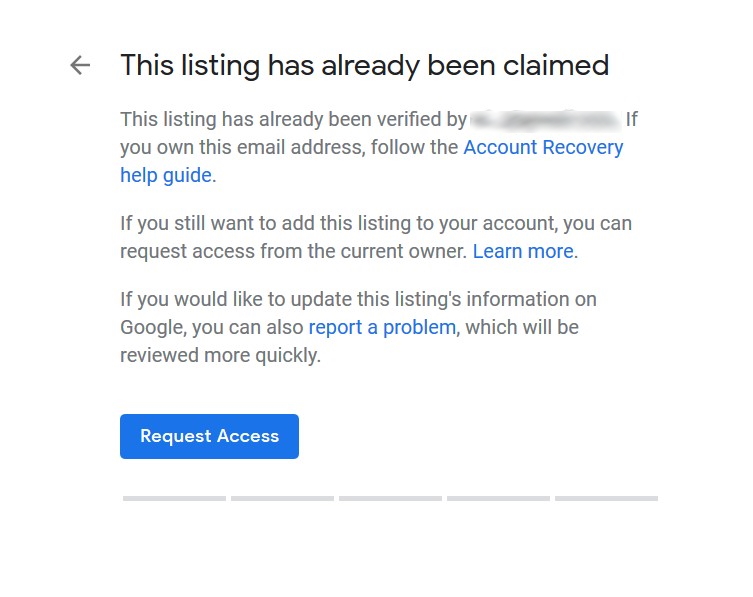 If not, you can carry on and claim your listing, or add it and claim. There will be a message shown similar to the image below: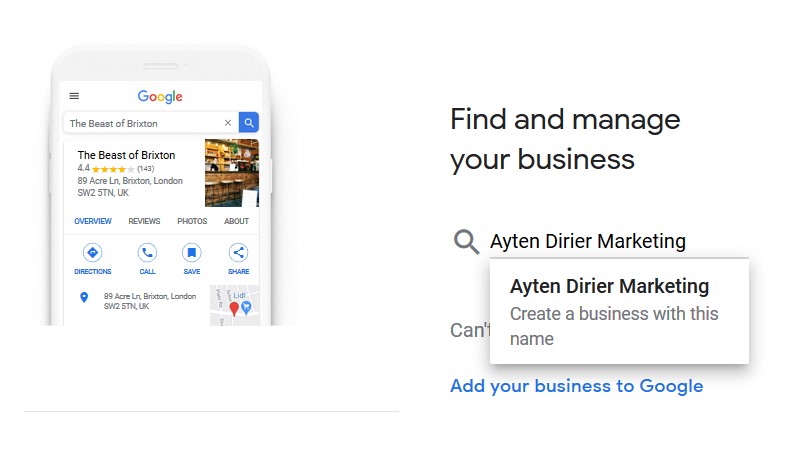 I chose a persona name, so if this does match someone else it's purely by accident.
If you follow the guidelines given you will be able to set up your listing. You will then have a dashboard where your business sits. Here is a typical example (one of my accounts):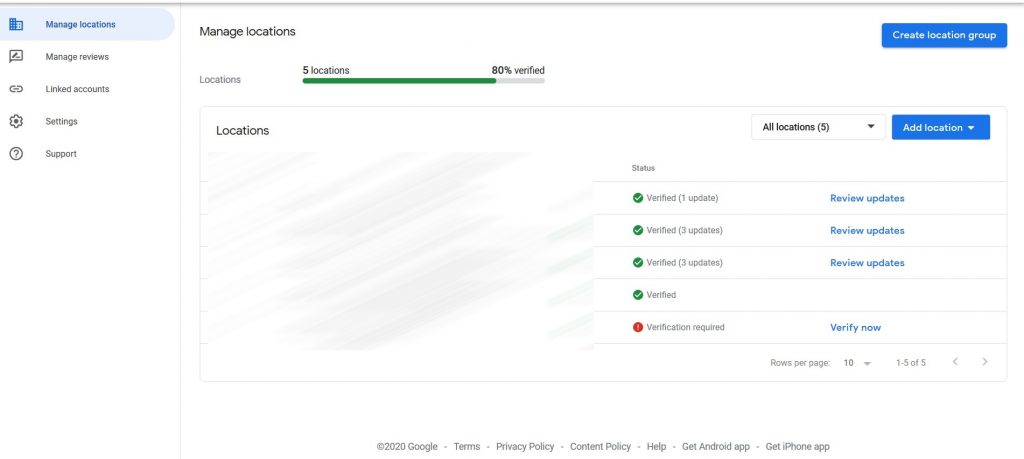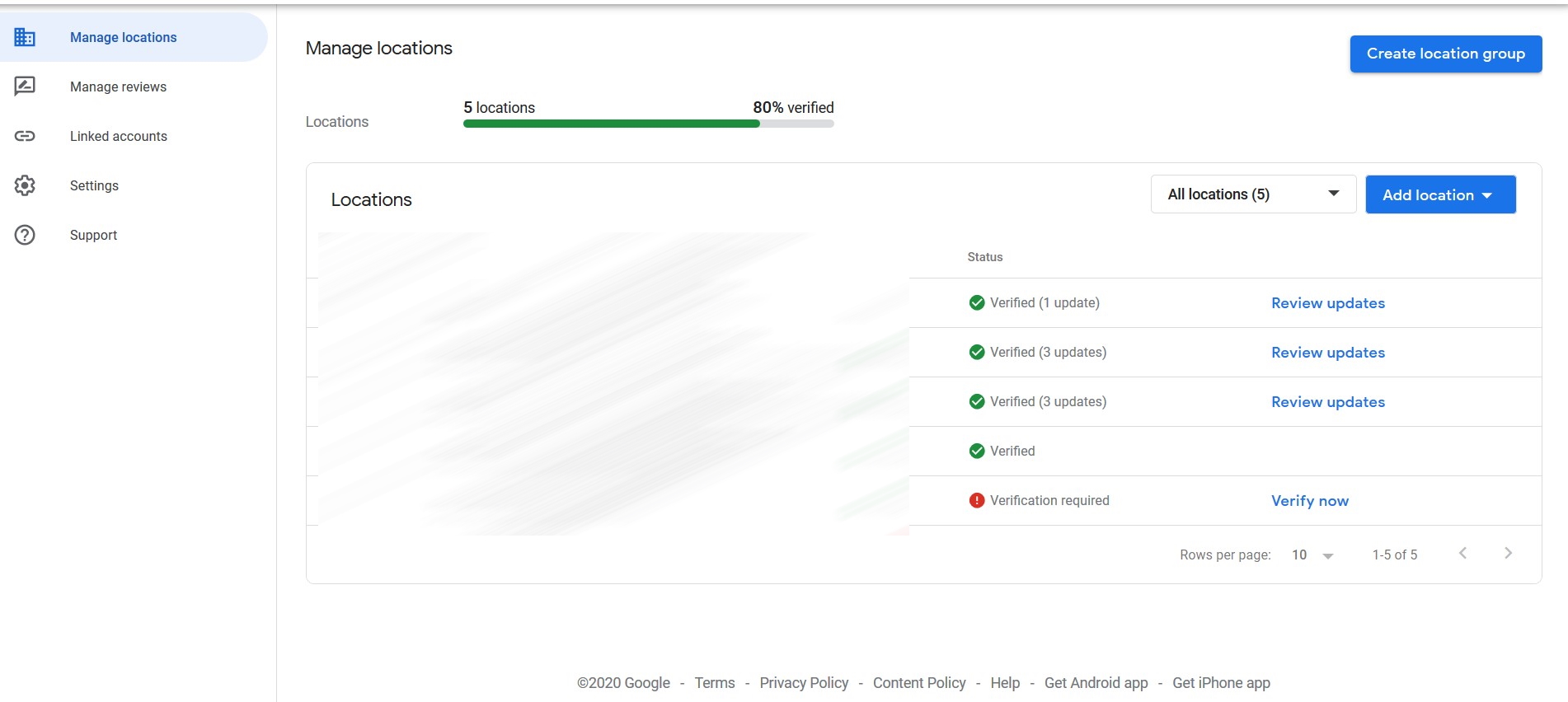 You will see there are 5 locations in this account, but you don't need to worry about that unless you have more branch locations to add. You can add other locations for your business, but each one will be verified separately.
When you click on your company name you will be able to go into your dashboard for that listing and you will see a menu on the left something like this: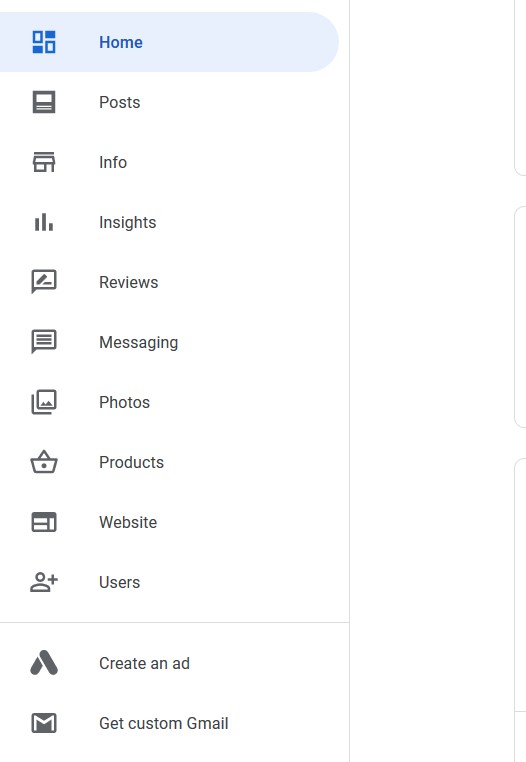 This is the point where you go into each section to optimise your listing. But first you need to be sure you verify that listing.
If you look at the main dashboard above where there are more than one listing, you will see "verify now". You click on that to verify a listing if you have more than one listing. If you only have one, you will go to the main listing dashboard and there will be a verify message and link at the top of the page. When you click on that, you will go to the relevant section to request a postcard sent to your address. When that card arrives, you can follow the simple instructions to verify your listing.
Then the fun begins. While you're waiting for your card to arrive you can get on with setting up and optimising your listing.
Optimising Your GMB Listing
The first thing to do is to go the the "info" tab. You will be taken to a page like this: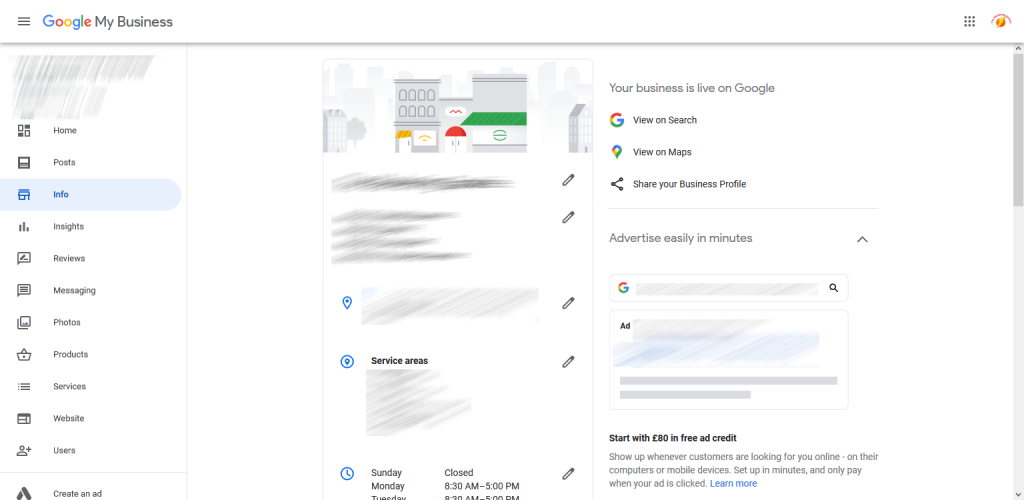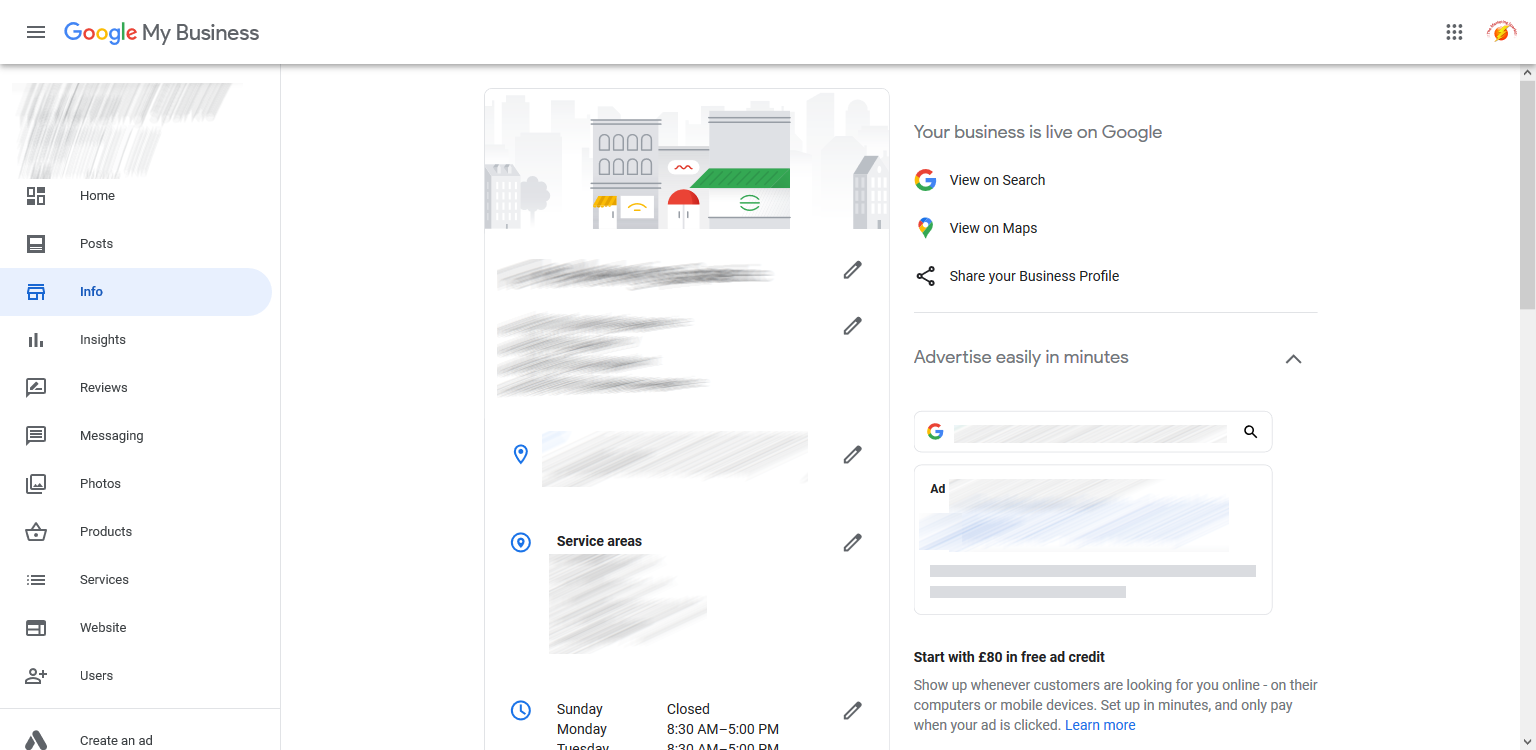 On this page you can add your business name, which is the section just under the image. Then you can add your categories (yes, plural), because you need to choose more than one category for your business if possible. Even if you only have a small relevancy to a particular category, there is a relevance, so it's good to include it.
Next is the address of the business. Then you can add in the areas your business serves. There is a limit of how many areas you can choose, so be sure to include the most important. Opening times and hours of business comes next. You are able to add in special hours, like opening times for bank holidays etc. The list is pretty explanatory, so be sure to fill everything in.
When it comes to the business description, be thorough and try to include in that description your categories in written text. For example, as we here are typically an internet marketing service, the first line of introduction could be one like:
As an internet marketing service we at (company name) provide…
I hope you get the idea. Because the categories may be treated as your main keywords, as long as the content reads well and makes sense, you will have included those in your copy. This section is also included in your free GMB website. You can also add in the towns and areas you service into this section and link them to a Google Map of that area if you know how to do that.
Use every part of the things given to you because Google gives them to you to help you and your business. They are free and you need to take advantage of this.
Your posts will reside on your website and will also be seen in your knowledge pack, which is the box seen to the right side of the search results when people look for your business directly (provided you have a listing and it is seen as relevant to Google the person is looking for your business). Use these posts regularly to show Google your business is alive and well. When you post, try to include keywords in the copy. You can add plain text, text with an image or a video. You can also do posts with special offers, so if you're a restaurant you can post about a special offer for a certain day. If you have a shop, you can post about an upcoming sale day or anything like that. Share these posts wherever you can. There are links to share to Facebook and Twitter plus a few more.
An example of the knowledge pack, showing my main business on the right of the search results page: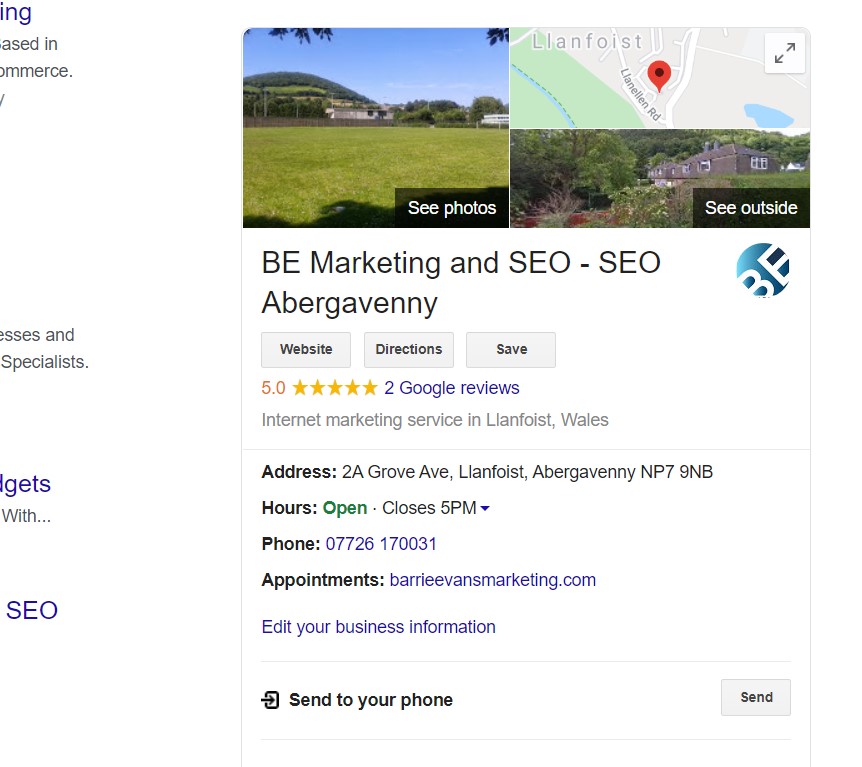 That's basically it to setting up your listing. Now you need to share it and promote it everywhere you can so Google recognises your business more and will therefore put it in the "3 pack", which is the box just under the paid ads section on the first page that shows a map and 3 businesses. Of course, you can click on "More Places" at the bottom of the box, which takes you to the map listings, but most people will choose from the top 3.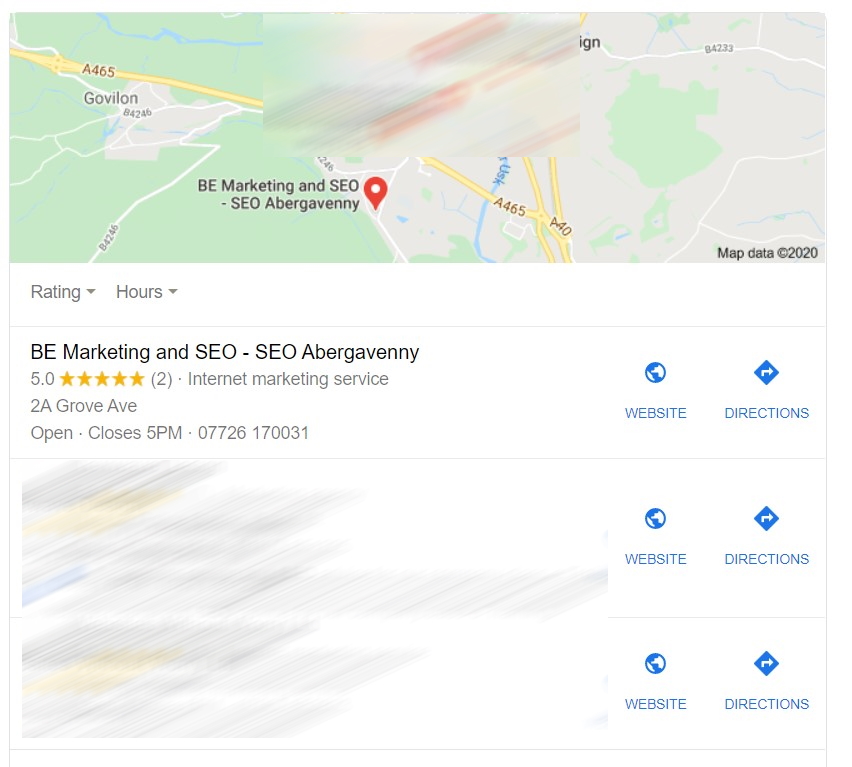 If you can get some quality links from authority pages to your listing. You Tube is a great one. If you create a video for your business, be sure to find your listing on Maps and get the url for it. This is done by clicking on your listing and copying the url in the address bar. Go to bitly.com or another place to shorten the link, then copy and put in the video description along with your NAP (Name address and phone number), which should match what is in your listing. That is a very powerful citation.
Citations
A citation is a link from local directories to your business. You need to create as many of these citations as you can. The more niche specific the directory, the better. This is where you include you NAP again. Always make sure you include everything matching your Google listing as far as possible. This is required, even though it would in normal circumstances be dealt with as duplicate content in other forms of SEO. In local SEO, it's accepted and VITAL for your business promotion efforts.
Bing Places and Maps is another powerful citation and necessary for your business. When you sing up for this service you will see there is a simple way to link your GMB to the Bing Places listing. This means that when you update your GMB, the Bing listing gets updated too.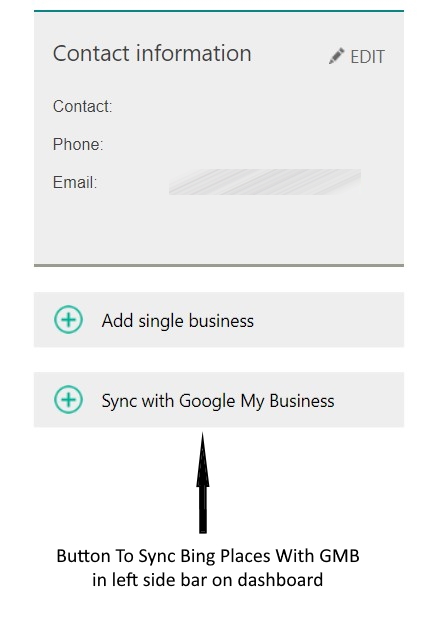 Yelp is one of the best other citations, so be sure to get listed there. This listing will allow you to get listed on Apple Maps because they piggy back off Yelp. Yelp uses Bing maps, hence the importance of the Bing listing too.
Reviews
Reviews are very important. Your Google listing and website show reviews and customers can easily see these. Be sure to find out how you can share the link for your satisfied customers to leave you a review. Yelp are very picky in that they don't like people asking directly to leave a review on Yelp. If they believe you are doing that, your listing will be removed and you will be banned, so be careful.
Reviews are also a great way to grow your authority and also a good way to interact with your clients. Always respond, even to bad reviews because if you can deal with those people with a grievance, they may change their review to include that you dealt with their problem well and that will be a big benefit to you.
Google's algorithms are set to deliver businesses that are relevant to search. It's important whenever you post or rewrite your description that you are congruent and work bearing this in mind. It's vital for your overall success. Google will rank you if you have high relevance to search and your listing is well optimised and has natural links and relevant citations. Trying to "fool" Google will only lead to your listing being penalised and suspended. You may even lose it altogether. It's not worth it because it will do you more harm than good. Stick to the rules and stay relevant. If you have a new product or service, introduce them and then add to your description etc in the right way.
So, we have covered setting up your business listing, the importance of reviews, citations and sharing your business wherever you can. Now we can move on to:
On-Page SEO
When it comes to on-page SEO, there are many trains of thought. Google is hard on those that over-optimise for keywords they want to rank for, but they still look for them to recognise the theme of your content and relevance to a person's search.
On-page SEO is where you insert your keywords naturally into your page content based on the theme of those keywords. Many SEO professionals still work on making sure your keywords are in the content enough for Google or any of the search engines to understand what your theme actually is and where to rank you.
There is a case for "exact match" keywords to be put in your page title (heading), which is something I agree with, except when your domain name includes your keyword. This is a pitfall of keyword matching domain names – it's far to easy to over optimise your content.
We must remember that each page has a hierarchy (like an architecture or structure) that needs to be adhered to.
Your heading (H1) tag should contain your keyword phrase, or the words that are included in that phrase. Every other header under that, because you should only use ONE H1 tag, will be a subheading (h2) tag or, if still in the same group and content relevance a sub-sub heading (h3) tag. You can have another h2 tag below h3 because you can have different topics arranged into sections on your page. It's important NOT to over do the keyword inclusion in every heading. One case in h2 and maybe one in h3 will be enough.
This image is probably not a good example of what you should do nowadays, but there are points where the search term should be inserted, the most important probably being the Title. The words contained in the main keyphrase can be included in the other areas, or use synonyms or related keyword terms to keep your theme congruent throughout.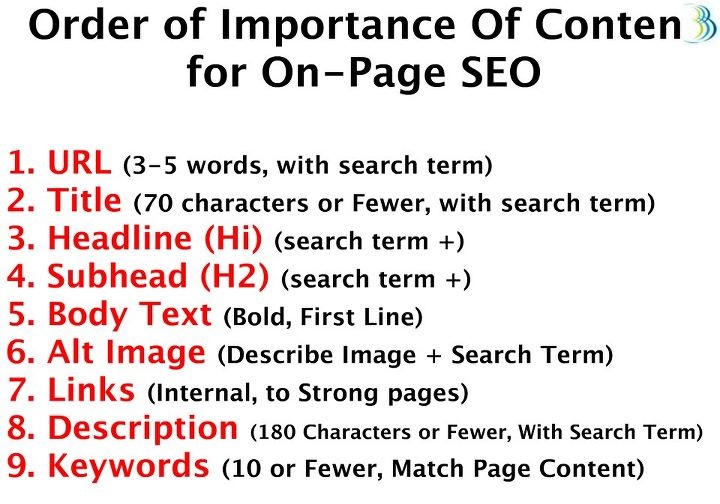 An important part of on-page SEO is linking to related content on your site. These "internal links" will show Google that your site has more about the main subject than that one piece of content. Of course, when you're starting out, you won't have internal linking opportunities, but you need to take advantage of them as soon as you can. Also, much as you will see on this page, offer your reader more value by linking to other pages relevant to your topic. You may know a lot about your topic, but there is always "another side to the coin" and providing your visitor with the opportunity to go read that (opening in a new tab of course so they stay on your site, but more about that later), the more Google will see you're providing extra value to the reader and this will impact on ranking too.
When it comes to writing your content, by far the best way to naturally include this is by having "themed" content. This content is where you choose your theme (keyword or keyword phrase) and you include the words and associated words in that content through the page. Google is clever enough to understand from this theme and the words used in the content what search relevance you have.
This starts with the Title / Heading and this is what Google guidelines tell us: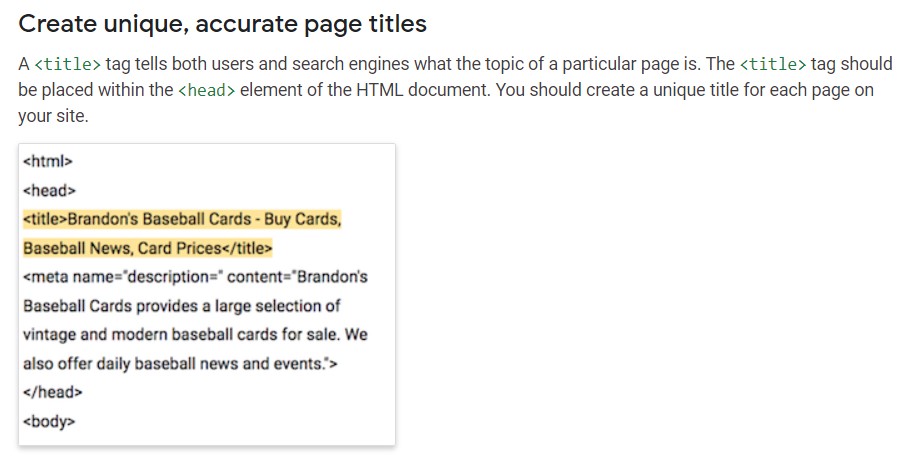 Notice that they show the Meta description. Some say that meta descriptions are ignored, but according to Google you know your own content best, so provide a useful description for your page. If an excerpt from your post on the page is the best because of the way you write to include themed words and phrases, then that is ok too.
Another great guide for On-page SEO can be found over at Backlinko, which is Brian Dean's website. Brian is a top SEO expert and well worth taking notice of. You can find that information here: https://backlinko.com/on-page-seo
Writing Themed Content
This is the concept I have personally adopted. It all started after I took a training course by Andy Williams, a top SEO expert in UK. He has been very successful and has lasting and "sticky" content all based on his theory that themed content is what Google really wants to see. So to reiterate:
What is themed content?
Themed content is where you have your subject, your main keyword and then associated keywords and semantic style keywords.
Let's say you have written about how to use Microsoft Word and you used these words in your content. You also used associated words like Office, you could see your content ranking for microsoft. With the power and authority of Microsoft it may not be high on page 1, but it could be on page 1 nevertheless.
Andy suggests, and I think has proven, that using theme words and phrases in your content will help you to rank for your main keyword term without all the "forced" use of the keywords.
Google doesn't like "forced" content where keywords are put into content just for the sake of it. They are clever in recognising that. That was acceptable back in the old days, but not any more since Google worked on providing better value for the searcher. Using this themed content gets past that issue, leads to better written content and more engaging. Google LOVES this!
I highly recommend Andy's training over on Udemy and also a product of his that comes with a great training too. That product is Web Content Studio. This covers all of the on page content and writing that is necessary to be able to rank well and feed Google's hunger for themed content.
If you head over to the Google SEO guidelines Here or to Backlinko to learn more about on-page SEO. Also check out Web Content Studio HERE. This is a great tool and works well.
Content SEO
Ok, we have seen basically what SEO is from what we have already learned, but what is content SEO?
There are many kinds of content and all these types require SEO in one way or other. Consider this list:
Video SEO – Generally it is easier to rank a video based on a specific subject than written content. This is because there are less videos than written content anyway. Videos can be good to build an audience for your products, depending on your type of business. You can create how to videos, such as how to use one of your products effectively, or to illustrate things relevant to your business of interest to your audience. If you have an electrical business for example, you can show someone how to replace a broken switch or how to safely replace a lamp. When it comes to SEO, consider adding in a transcript of the video.
Product Pages – These pages would primarily sit on an e-commerce site. A well optimised product page works well for both organic and PPC traffic.
Blog Posts – Blog posts are a good way to attract links to your site. Moreso if you regularly post quality content. They are a great way to build authority into your site over time. SEO thrives on regular updates and getting shares of your content is very important.
News Articles – These are items you will find on newspaper or magazine style sites. Think about general news articles, interviews and the like.
List Articles – This is an article that basically lists benefits of something, or the opposite if relevant. Things like 5 cool ways to save electricity or something like that.
Guides – A guide is a piece of content that is generally longer and talks about how to do something is detail. This may be strung across several pages, but can be on one long page split into sections. You could use this kind of content to get sign ups to an email list by showing an excerpt of the content and getting people to subscribe to see the rest. That sort of defeats the SEO object and your page could suffer because of that.Infographic / Image – An infographic is a large image that contains a lot of embedded content. You can get a lot of page views and links using them. One thing to remember is that because the text is embedded in the image, the search engines cannot read it. Because of this, you need to carefully optimise the rest of the page to increase the SEO efficiency.
Slideshows – Similar to the infographic, a slideshow can bring in a lot of interest. Similarly you need to optimise your title, captions and image file names to improve the SEO impact.
Glossaries – Glossaries are really useful if you work in more specialist industries. A well built one can certainly attract search traffic. Think about architectural terms, cooking terms, fashion and medical terms etc.
Directories – A directory has content that lists various companies in various categories normally. There are also niche specific directories that list relevant businesses where that business is active in that niche. A DIY directory for example may include the websites for DIY stores and websites with DIY tips and tricks and even more specific products for specific DIY needs.
This list is taken from a very useful post all about content SEO published on Wordstream. You will find it here.
SEO Content Strategy
It's important to know what you want to achieve from your content. What is it's purpose and how will it help you achieve your goal?
For example, do you sell products directly on your website, or are you an affiliate for a product or two? Do you generate income from ads? Whatever the answer, well structured content based on your theme and your end goal is crucial.
Check out the Wordstream article for more great examples of this.
Audience Matters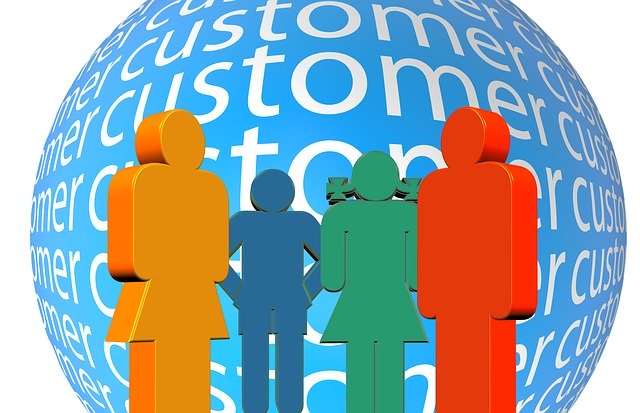 What is your target audience? You need to know this to be able to structure your content based on what they are looking for. This is very important in a niche related site. It's possible that your audience will have some knowledge of what they want, so do your research first, even if you think you know most or nearly all there is to know. Believe me, you will be shocked at what you don't know.
Much like the on-page SEO, themed content is much easier to write naturally and is much more likely to please Google and the other search engines than any content that is stuffed with keywords. If you have an e-commerce site, your product pages need to be to the point, but still optimised for search. They need to be product focused and not "wordy".
Information pages that also offer affiliate products need to be informative, well written and again based around the theme. If you are writing a review you may need to split the page up into sections with an easy way to navigate through it. It needs to be clear and concise, but still have the information the reader is looking for. Saying it needs to be optimised for search goes without saying, but write for the reader, not the search engine. This is why themed content is so good.
Off-Page SEO
This is where we will talk about the ways to show signals to Google and the other search engines that your site is valuable and warrants traffic from search. Your content, if it's shareable, will help provide this naturally, but there are things you will need to do.
Off-page SEO is the realm of backlinks. There is a lot more to do than that, but getting quality links from authority sites is key to your success in getting your web pages ranked. Yes, the search engines rank PAGES, not websites. This is why on-page and content SEO is so important. Off-page SEO is the promotion of your content to help it to be seen.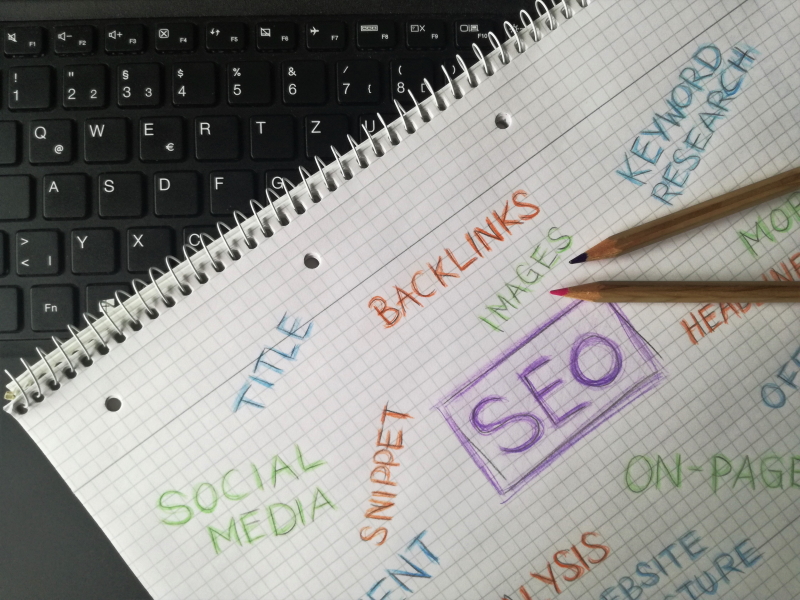 The more natural you can be when getting links, the better. This is why shareable content will beat everything. When your content is shareable you will get links from places and sites you would never imagine. Shareable content is king for sure!
So, let's get into off-page SEO and what you need to do:
Neil Patel says this:
Off-page search engine optimization is not just about links.
It goes deeper than that. For example, brand mentions (your site URL or brand name mentioned on another site without a hyperlink) are an integral aspect of off-page search signals.
He goes on to rightly say that people will cite, reference and share content they like.
This is similar to someone passing on a recommendation to a friend about using a local electrician to do some work. The shared content gives a big sign to Google that the content is valuable and worth showing people looking for that type of content.
Links are still an important part of telling Google your pages are worth ranking. How else can they determine what niche you operate in to the value of your content if there are NO links. The main thing is:
Preparation
Preparing your pages for links is important. Remember earlier I spoke about internal links? This is part of the preparation because linking to relevant pages in your website provides more scope for the visitor with more information on your subject or product range. Google follows these links when they get to your page from following the original link from outside sources.
When you link your internal pages, use relevant keywords that will indicate the topic of the page linked to as "anchor text". If you don't know what anchor text is, it's where you take the keyword phrase and hyperlink to the relevant page.
Build your site out in a "silo" structure. This image, again shared from Neil Patel, shows a typical structure: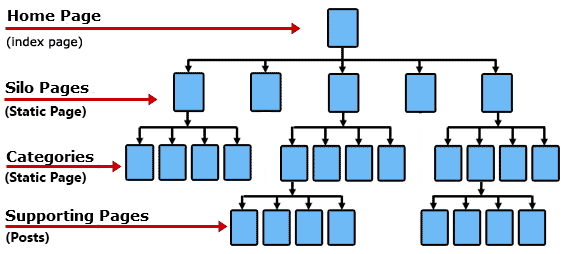 This structure is the way to set up to pass juice from the top to the bottom of the structure. Every page is an integral part of the overall site and when the site architecture is good, your navigation will also be good and an advantage for your search engine rankings as well as your visitors.
The ideal situation is for each relevant related topic be linked together that helps provide the user with a better experience.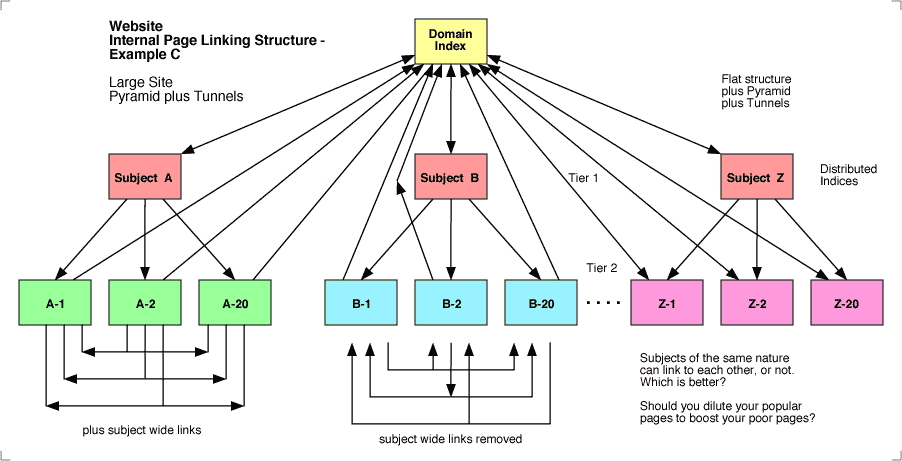 You can see that on-page, content and off-page SEO are strongly linked together. If you have your website structure set up correctly, you will be able to go find places to link to you and benefit from that solid base.
Authority links are the key. The higher the authority of the site linking to you, the better. There was a time when Google ranked pages based on how many incoming links they have. Now, it's all about quality rather than quantity. Also the content linking to you needs to be good quality too. Google's algorithms and updates (Penguin and the like) have sifted out the bad content and penalised it. If you have links from these kind of sources, guess what? Yep, you could face a penalty too!
Concentrate on quality first and you may find you only need a few links from great sources to rank your pages highly instead of hundreds or even thousands as was the case years ago.
For more great info and guidance check out the source I spoke about earlier at Neil Patel's website here:
https://neilpatel.com/blog/everything-you-need-to-know-about-off-page-seo/
Technical SEO
Technical SEO is where your website and pages are optimised for the technical aspects like page load times. Speed is very important for your SEO and Google will rank you accordingly. If your page is very slow it leads to a poor visitor experience and this needs to be avoided. There are other aspects of technical SEO and we will look into these briefly here.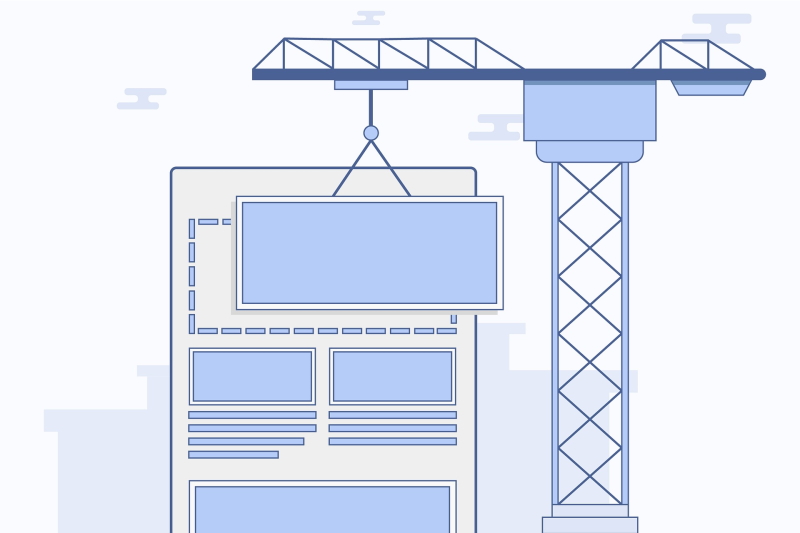 The main items regarding technical SEO are:
The robots.txt file. This is the file that will basically block the search engine robots from crawling pages or other items on your site you don't need to be crawled, or pages you are not interested in being indexed.
The sitemap.xml file. This is the file that tells the search engines the structure of your site and the pages that you want to be indexed. Again, you only really want the pages included that are important for your business. You may or may not want to include the legal pages in this. Google will find those anyway because you need to link to them on your page and they are important for your site, but not important for the person initially browsing for your services.
Connecting your site to Google's search console, plus the equivalent on other search engines. These are vital to keep your site working properly for the search engines because they monitor for mobile usability problems and other technical issues that may cause problems.
Structured mark up – this is a code to help the search engines know more about your business and the website. It's an essential part of website design and management these days.
Navigation and the structure of your website for ease of use
"Breadcrumbs", which are basically the path from your home page to the page you are currently on.
Canonical URL set up, which is something the search engines need when you have several pages on the same theme. You may have several products on an e-commerce site for example. The canonical URL is the url you tell the search engines to use as reference to avoid confusion in a nutshell.
The url structure of your site.
The optimisation and implementation of a 404 error page
Mobile friendly pages – your site needs to be mobile friendly in order to rank because of Google's "mobile first" policy. Amp accelerated pages are a part of this process.
Website speed. This is very important to enhance the visitor experience and meet the requirements of the search engines to rank better.
If you have multilingual pages, how that is structured is also important.
Probably the most important the SSL certificate and https configuration to show your site is secure.
I'm not going to go deep into this here. This is a guide to help you realise what is required for a website and it's important that each of these things are covered.
Look out for more information and posts on this in the blog because it will be subject covered soon to help those that need it.
Other points of reference for you are:
https://www.reliablesoft.net/technical-seo/
https://moz.com/blog/category/technical-seo
https://www.quicksprout.com/the-beginners-guide-to-technical-seo/
Mobile SEO
If you ever go through the basic SEO training on SEMrush, you will see that it is constantly stressed that your site needs to be built "mobile first". This is to cover Google's preference for Mobile First indexing and ranking.
Having a responsive website that is suitable for all kinds of devices is crucial. With people (according to statitics) spending 70% of their internet time on mobile, you have to understand just how important mobile first actually is. in fact, around 75% of people will return to a good mobile friendly website. Also, when your site is mobile friendly, people react more favourably towards it. Perhaps the most important is that almost 70% will buy from a site that works well on mobile.
Having clear calls to action and clickable phone numbers so you can be contacted directly from your website is a great way forward. Clear and concise layouts for mobile are the best because if too complicated, they look "cluttered" and uninteresting.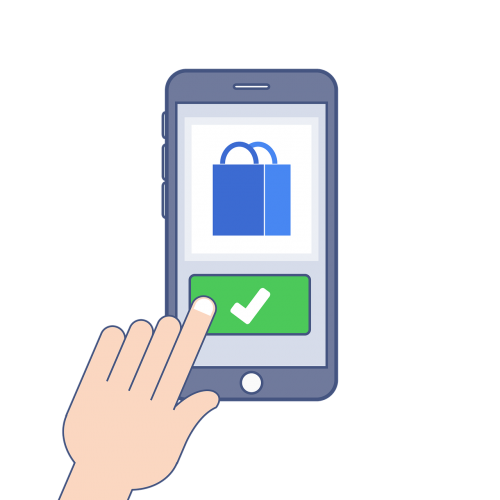 SEO in its basic form isn't enough for mobile. Yes, the keywords and content needs to be right, but the content needs to be readable and clickable links need to be far enough apart to be "clicked on" with a clumsy finger or thumb and be sure to open the right page.
Load time is important more for mobile than other formats, but that is really pretty obvious because is speed is required to rank, then load speed is important for all devices.
Because most local searches are carried out on Mobile devices, then this is where local SEO is so important.
When you know the basics of SEO, there isn't a lot of differences really because the basics remain the same. There are, as you can see, some things you need to be sure you cover to be sure your website is mobile friendly and has easy navigation.
E-Commerce SEO
If you have an e-commerce website, the thing you want most is traffic! Organic traffic is by far the best traffic, but this isn't easy to obtain. This is because of the healthy competition out there. I say healthy competition, because if it were unhealthy, you could rank your site because it's more ethical because of your SEO strategy and you do what Google and other search engines are looking for. You need to make your site stand out from the crowd to get organic traffic, and even paid traffic for that matter!
Learning about e-commerce SEO is one of the most powerful and yet most underused methods to grow your site traffic and revenue. As you can see from the previous paragraph, it's not going to be an easy ride getting noticed in the search engines and standing out as "the" go to site in your niche.
Some say that e-commerce doesn't need SEO. WRONG! If your competitors are optimising their sites and you're not, who is going to be winner in that particular battle do you think? Yep, your competitor.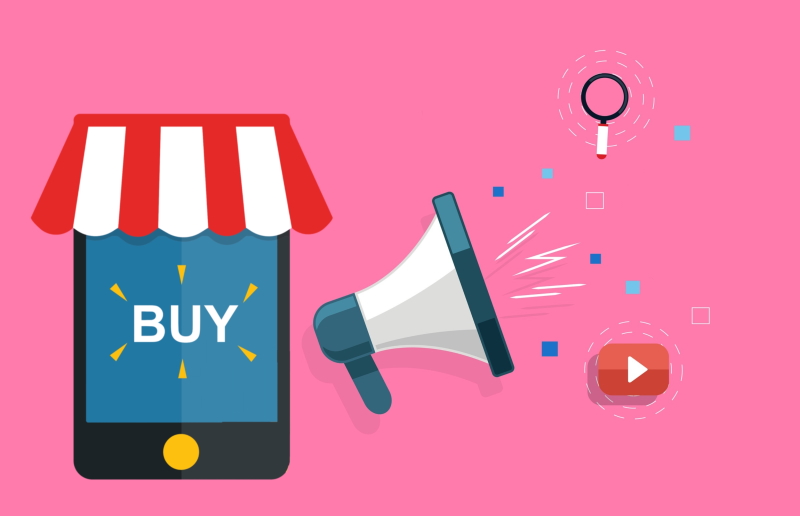 It's important to learn the basics first, many of which are very similar to other things we have previously discussed, like
Keywords and keyword research
Site architecture / structure
On-page SEO
Technical SEO
Local SEO
Content Marketing
Link Building (Off-page SEO)
Measuring Success (tracking sales and revenue to know your progress)
Doing research is vital with e-commerce. Keyword research is the main one, but that has to link with product research. Finding products that sell is vital, but also products that are not dominated by major brands. This is why mobile phones are a difficult niche to get into. Domination from Apple with the iPhone and in the android market, Samsung are the major brands in that area. You need to look for products that sell plentifully to make a sustainable profit, or products that are higher ticket that are not dominated by specific brands and have a ready-made niche market to target.
When you have found your product, your keywords need to be long tail style keywords initially because they are generally easier to rank for. Also, if you live in an area where there is a good niche market fro your products, making use of the local market first will help you get a foothold into the market. So, this covers the keywords, products and local SEO.
Your product images need to be first rate and your descriptions need to be enticing and keyword rich. These are not generally a long description or article, so meeting a need is the first thing you need to address.
It goes without saying that your site needs to load quickly. When you have a clear site structure, which is where the sitemap is so useful to the search engines, and it's easy to navigate to different sections and product types, your visitor will love it. Keep your categories and products congruent and keep everything as simple as you can. The simpler it is, the easier it is to navigate.
Content marketing is a good way to build traffic. Well written product reviews will help those looking for what you have to offer how their needs can be met when they purchase your product. If you can get articles onto authority site in the form of guest posts, that will not only give you a highly effective and powerful backlink to your website / product page, it will add to the authority of your site too. It's best to start with the home page to initially build up your domain authority. As you link out to other pages from your home page, that "juice" will flow naturally through your site if you have a good architectural structure.
Because you are also adopting local SEO, your link building can start with the high authority local business directories. These can help to increase your domain authority too. You need to look around for other linking opportunities too. The higher the authority of the site you can get a link from, the better for your own site's authority. As previously discussed in the off-page SEO section, you will need to look for quality over quantity. That being said, the more quality links you can get, the better it will be overall for your site.
Something we have not covered previously is tracking. It's good to know where your site visitors are coming from. If you are getting good traffic from a certain directory, that is useful to know. Why? Because most directories offer you the chance to pay for a sponsored listing. If you're getting good traffic from that source, it's worth trying a sponsored listing to see if you can get more conversions and sales. Look for a tracking service that will cover everything you need, or learn how to code and add in tracking for free. This is usually a whole lot of hassle because it takes a lot more time. Tracking your clicks is very useful in knowing where you best audience is for sales.
Tracking is vital when you use paid ads so you know the best performing ads and again, where the buyers are coming from.
Some great reference resources for e-commerce SEO are:
https://ahrefs.com/blog/ecommerce-seo/
https://neilpatel.com/blog/seo-for-ecommerce-websites/
https://www.webfx.com/industries/retail-ecommerce/ecommerce/seo/
There you go. I hope this guide to SEO has helped you. This really just scratches the surface and we will be adding more posts for individual areas on the blog as we move forward.
Thank you for reading and good luck in your ongoing business ventures.